First Lutheran has been an active sponsor of the national Alzheimer's Association's efforts for many years, through the association's local Chattanooga office. The Church's board of Social Ministry originally recommended our participation, coordinates with the national association, and has made it one of their annual priorities. Besides monetary support, the Church participates and is a major sponsor of  the main local event the Association sponsors, the annual 'Alzheimer's Walk' that always attracts hundreds of participants from all over our tri-state area.  Info on our local participation can be obtained from the current chairperson of the Church's Social Ministry board.  Please call the church office for the contact info on the current chairperson.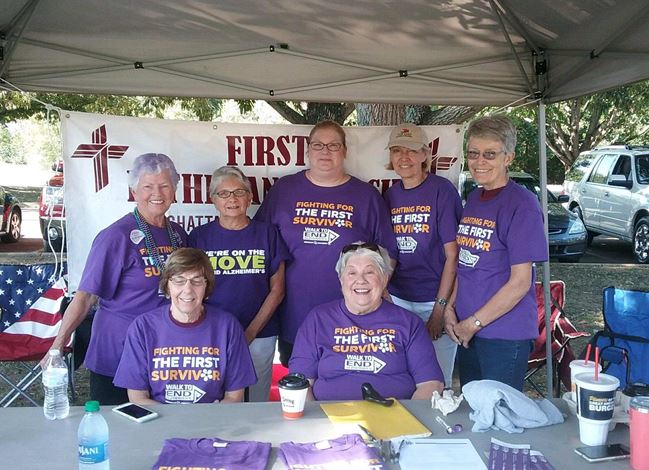 Food Pantry
The food pantry is an outreach program where every Tuesday between 11am-12pm anyone in need of a bag of groceries can pickup a bag of groceries donated by the congregation.
Likewise, donations of 16oz or less canned and other packaged food items are always appreciated.